TRAVEL Counsellors has reaffirmed its commitment to double its number of Australian members in the next two years under the leadership of its new regional managing director, Kaylene Shuttlewood.
Speaking to TD at the group's annual conference held over the weekend, Shuttlewood said the group would be doing "absolutely everything" to reach 300 agents.
The goal was introduced at last year's event by Travel Counsellors ceo Steve Byrne, who earmarked the Australian division for growth to between 250-300 agents (TD 05 Jun).
"That is still part of our plan and we're putting everything in place including the team, including my appointment to continue driving towards that goal," Shuttlewood told Travel Daily.
Shuttlewood emphasised "real opportunity" in Australia for the network, highlighting technology, support and being part of a global organisation as unique benefits for a consultant to join the group.
Last year Byrne also set the group a global goal of reaching 3,000 consultants in three years from a starting point of 1,600.
Waseem Haq, digital & innovation director, told TD TC's global consultant numbers currently sat at around 1,780, adding that all of the group's recruitment plans globally were "on plan".
"We recognise if we grow we've got to put all the right foundations in to actually sustain that growth," he said.
"All of that recruitment to the 3,000 is in plan, but it has a slower start to then accelerate in the future because of the fact that we've got to get our technology in the right place."
Over the weekend the group also unveiled a technology overhaul – for more Travel Counsellors coverage and photos, see pages four, five and six.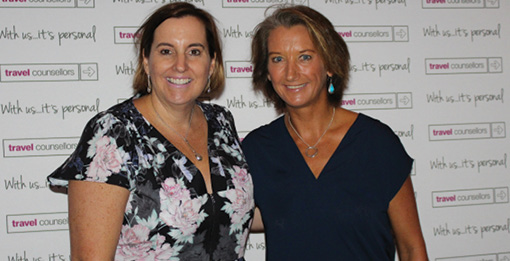 Source: traveldaily