HELLOWORLD Business Travel (HWBT) and Phil Hoffmann Business Travel recently came together for a strategy day, held in Sydney.
Phil Hoffmann Business Travel's event shared insights and strategies between the two firms.
HWBT presented the group an update on the market and industry forecasts, benchmarking and analysing current trends in the corporate space, and ways to better deliver responses to Request For Proposals (RFPs).
The day also reaffirmed the pair's long relationship, which has spanned two decades.
PHT ceo and director Peter Williams said the day was beneficial for his team who got to access " best practices gained through the corporate industry intelligence of Helloworld Business Travel".
Pictured: The Phil Hoffmann Business Travel team — Peter Williams, Wayne Gallagher, Glen Williams, Tania Bakos, Gen Thompson, Kristie Boulton, Jade Spicer, Lauren Hoysted, Michelle Ashcroft, Lisa Rodgers, Glen Fry and Steve Hona from Helloworld Business Travel.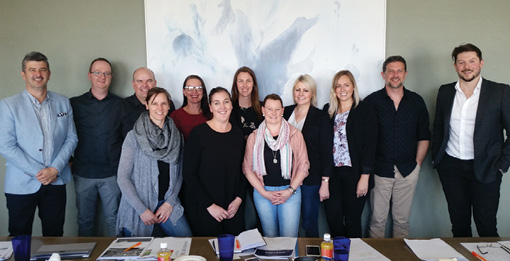 The post Teams tackle corporate plans appeared first on Travel Daily.
Source: traveldaily