IT was smiles all round at Tempo Holidays' recent brochure launch events in BNE, SYD, MEL with a wonderful evening covering new and exciting product across the Tempo Holidays product range with its four new brochures, UK Ireland & Central Europe, India, Sri Lanka, Middle East & Morocco, The Mediterranean & Latin America.
As the tailor-made destination specialists, agents were wowed by the extent of what's on offer with Tempo, from the amazing service and knowledge by the dedicated specialists teams and product managers, to their competitive prices, independent travel, coach & small group tours, river & small ship cruising, rail and walking tours.
Along with fantastic food, wine and great company there was plenty to smile about with a plethora of prizes offered for attendees, including six-night India packages per state, Croatia Cruises, Swiss Rail passes, Peru, Argentina/Chile, Turkey, Greece packages and much more. The events finished up with the recently appointed head of sales, Michael Stephenson announcing to trade any bookings made in Sep will attract a bonus 5% commission on all brochure packaged products, which was extremely well received.
CLICK HERE to discover the brochures, or to contact call 1300 362 844 or email res@tempoholidays.com.au.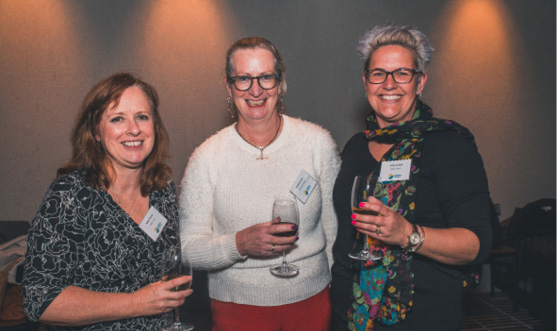 Source: traveldaily