THIS week and last, Silversea Cruises celebrated 100 days until the arrival of brand new flagship Silver Muse into Australian waters. The stunning 596-guest ship has raised the bar in luxury cruising, and is an inspirational work of art with spacious public areas, a tantalising pool deck and beautifully appointed suites.
The Silversea Australia team celebrated with cupcakes for morning tea, and the sales team was kept busy visiting agencies around Australia with luxurious treats including champagne and cake.
Following her arrival in Australia, Silver Muse will offer four sailings between Sydney, Auckland and Bali on voyages ranging from 13 to 19 days, departing in Jan and Feb 2019. Following this inaugural sailing to the region in 2018/2019, Silver Muse will once again call Australia home for more than four months with 10 voyages between Australia, New Zealand and the South Pacific in 2019/2020, marking her longest season in the region to date.
To view the Australian and New Zealand Silver Muse voyages, head to www.silversea.com.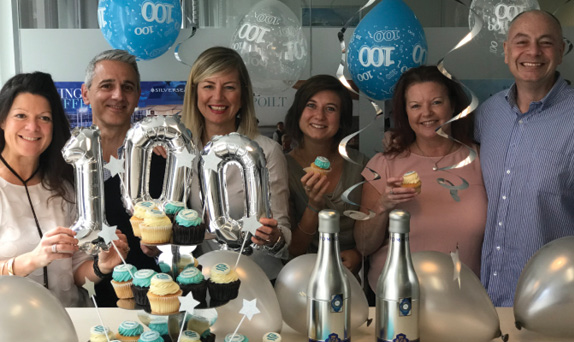 Source: traveldaily