TRAVEL Partners is celebrating its most successful quarter ever, after recording more than 25% sales growth year-on-year for the three months to 31 Mar.
MD Jeff Hakim told TD there had also been an exceptionally strong uptake of mobile and member agencies wanting to join the Flight Centre-owned group.
"In the last three months we have had more mobile agents join us than the whole of last year," he said, claiming the surge had been fuelled by the "strong and unique offering the company now provides".
Exclusive products recently added to the Travel Partners range include interest-free holiday finance through Lombards, access to leads generated by Flight Centre's World Travel Expos and associated travel deals, and the Get Luxe holiday deals range from Ignite Holidays.
Hakim confirmed that Travel Partners were now able to redeem Flight Centre gift cards, while Travel Partners branded cards were also set to launch shortly.
"Over the next few weeks we are rolling out additional products which will make the offering even more compelling," he said.
Travel Partners now has business development partners located in Vic, NSW and Qld, and Hakim highlighted the growth in member agencies as existing outlets "try to avoid the establishment costs and other fees incurred in other groups".
He noted that Travel Partners member agencies pay no fees, earn 100% of upfront commissions and share in the group's incentive remuneration on both land and air.
Flight Centre announced the $3 million acquisition of Travel Partners last year (TD 04 Aug), establishing a beachhead in the mobile agency market.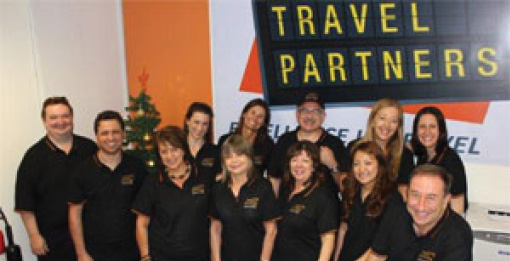 Source: traveldaily