TRAVELMANAGERS teamed up with Hoot Holidays to donate over 200 cans of food to Sydney's Exodus Foundation's Christmas can drive.
The food parcels were delivered to disadvantaged Sydney families bringing some much-needed Christmas cheer.
TravelManagers product exec Sandra Reucker, who organised the donation, said it was great to know the contribution helped those in need.
"We collectively donated over 200 cans with a value of approximately $700," she said.
Pictured: TravelManagers' Maria San Pascual (left) and Sandra Reucker (right) deliver cans of food to Pauline Tighe, The Exodus Foundation's coo.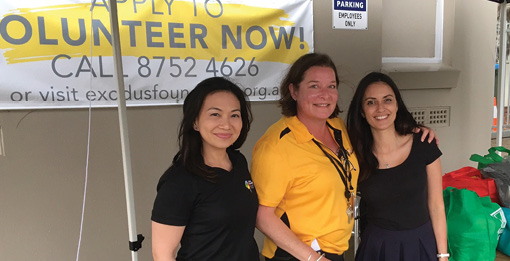 The post TravManagers' helpful elves appeared first on Travel Daily.
Source: traveldaily