CUSTOMERS who miss out on booking their preferred date of travel or stateroom preference with Uniworld will have the ability to waitlist their favoured option, thanks to new technology that's being developed by The Travel Corporation's cruise brand.
Uniworld Boutique River Cruise Collection ceo Ellen Bettridge revealed the strategy to Travel Daily while aboard SS Beatrice in Europe, saying the system was "fairly close" to being activated.
Bettridge said around 16% of customers who paid a deposit for a Uniworld cruise defaulted on the final payment – due 90-days prior to sailing – and at the moment the company had no automatic process in place to offer their cancelled suite or stateroom to another guest.
"If a guest really wants a suite and it's sold out, they currently tend to book a stateroom on the same sailing as the next best alternative, or choose another date of travel when a suite is available," Bettridge explained.
"Our new system will enable the guest to waitlist their preferred cabin and departure date and be moved across should there be a cancellation."
Bettridge told Travel Daily she expected the waitlist function to be online by mid-summer.
"I'm pulling that concept from my days at Silversea with ocean cruising. If it can be done on ocean cruises, then why couldn't it be offered on river cruising?" she commented.
Similar technology is also under development that will allow pax to pre-book excursions online before they board.
"I want to be able to give more people more of an opportunity to participate and explore in Uniworld's 80-plus exclusive experiences," Bettridge added.
See more on page five.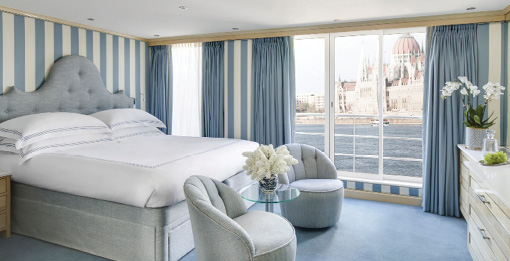 Source: traveldaily