THE US Travel Association (USTA) has ramped up action to turn around the country's declining tourism market share, with a concerted effort to educate officials in Washington about the importance of travel in boosting economic activity.
Speaking at the IPW 2018 trade show in Denver, Colorado today, USTA president Roger Dow said "more people around the world are travelling than ever before – but too many visiting places other than the US.
"Bottom line: we're falling behind our competitors," he said, noting that between 2015 and 2017 the US share of the global travel market slipped from 13.6% to 11.9% – translating to US$32b in lost visitor spending.
He said while international visitation to many US destinations was thriving – such as Los Angeles, Miami, New York and Orlando – the industry would be doing better if the US had kept its share of the global market.
Dow said USTA had banded together with 14 other major business groups in Washington to launch the 'Visit US Coalition' which aims to work with the White House to promote "a simple and achievable idea: the US should be the most secure and the most visited country in the world".
Key policies being promoted include expanding and rebranding the Visa Waiver Program, setting goals for expanding travel visas, boosting enrolment in the Global Entry pre-clearance and increasing visa processing facilities across the globe.
Dow also highlighted concern about existing and proposed policies, such as the so-called "extreme vetting" of US visa applicants which would demand the social media profile information and travel history from 14 million applicants.
"That's a vast expansion of private data collection with dubious security value," he said.
"Making the US visa system unnecessarily intrusive or burdensome will impact global interest in travel to the US."
MEANWHILE Dow also noted concern around the lack of data on US inbound arrivals, with official releases suspended due to a "glitch" which is believed to have incorrectly classified incoming tourists as returning American citizens.
He said rectifying the issue was a "top priority" for the relevant govt agencies, with hopes it can be corrected by the end of 2018.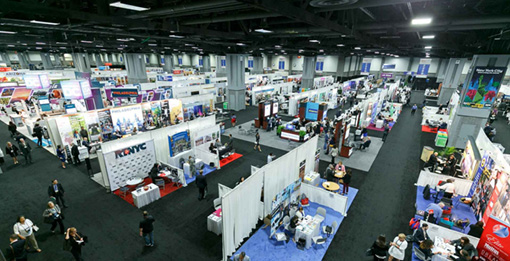 Source: traveldaily