VIRGIN Australia this morning announced significant changes to its trans-Tasman operations (TD breaking news), including new routes and higher frequencies following the cessation of its alliance with Air New Zealand at the end of Oct (TD 05 Apr).
The expansion includes new non-stop flights from Sydney to Wellington, as well as up to four weekly frequencies between Melbourne and Queenstown.
VA group executive Rob Sharp unveiled the changes in Adelaide at Australian Tourism Exchange, saying the end of the Air New Zealand alliance "allows us to capitalise on an opportunity…we're upping the ante".
Virgin will also boost flights between Sydney and Auckland to triple daily, while Melbourne-Auckland will go to double daily every day of the week.
Brisbane-Auckland will also expand to up to three flights on peak days – but Melbourne-Christchurch will reduce from 11 weekly to a daily service while Brisbane-Wellington will go from double daily to nine per week.
He noted that on the Melbourne-Queenstown route VA would be the only operator with a Business class offering, and hinted at further "exciting initiatives" for the Tasman market.
Sharp didn't mention Tigerair Australia, but there's speculation the low-cost Virgin offshoot will also launch trans-Tasman services with "more announcements to come," he promised.
MEANWHILE the installation of in-flight wi-fi on the Virgin Australia fleet is proceeding apace with a 737 aircraft completed every four days, Sharp said.
Virgin is still testing the product prior to revealing its commercial rollout, with internet connectivity to be available fleetwide on VA domestic & international by 2019.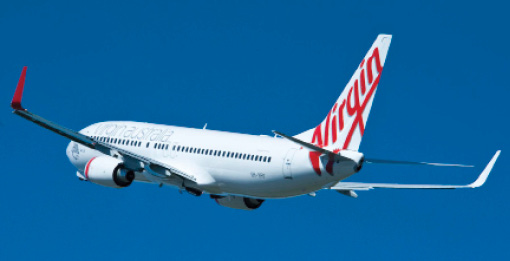 Source: traveldaily