FLIGHT Centre ceo Graham Turner says the company is considering whether there are grounds to appeal the $12.5 million fine imposed on the company today by the Full Federal Court (TD breaking news).
The fine is the latest twist in the long-running case which related to allegations FLT had colluded with Singapore Airlines, Emirates and Malaysia Airlines (TD 12 Mar 2012), attempting to fix prices by influencing the carriers not to undercut its fares when selling tickets direct to consumers.
Initially Flight Centre lost the case and was hit with an $11m penalty (TD 28 Mar 2014) – but this decision was unanimously reversed on appeal (TD 31 Jul 2015) and the company received a refund of the whopping fine.
However, the ACCC in turn appealed to the High Court which ruled against Flight Centre just over two years ago (TD 14 Dec 2016) leading to a Full Federal Court penalty hearing last May resulting in today's $12.5m fine.
Turner said FLT respected the court's ultimate decision, but also noted the firm was "not in the business of attempting to make airfares more expensive.
"As an agent that provides considerable free advice and help to the travelling public, and extensive marketing for airlines, FLT asks for appropriate commissions from suppliers and also reasonable access to all deals that they release to the market".
He said the penalty would be included in FLT's full year results.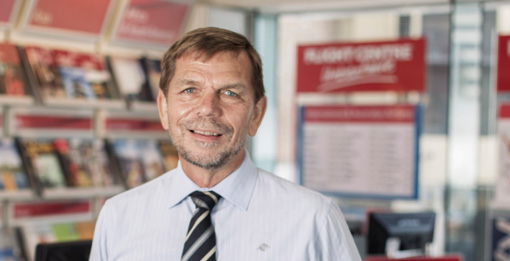 Source: traveldaily