TRISH Shepherd has stepped down as General Manager Australia and New Zealand of Ensemble Travel Group, to be replaced by Kayt Muyt.
Shepherd has led the Australian and New Zealand business since Ensemble made its move into the local market (TD 28 Oct 2014).
Her departure, which is effective immediately, comes just three weeks after the organisation's Australasian members' forum in Sydney (TD 04 Apr), attended by the group's US-based Co-President, Libbie Rice.
Muyt steps into the role after three years as the organisation's local Senior Director of Sales and Supplier Relations.
Rice acknowledged the contribution of Shepherd since she established Ensemble locally, saying her "knowledge and perseverance have been instrumental in the growing presence of Ensemble Travel Group in Australia".
Ensemble describes itself as a "leading global member-owned international network of approximately 850 selected top-tier travel agencies that offers travellers special benefits and savings".
Local members include South Australia's Phil Hoffmann Travel and the TravelManagers network of home-based consultants, with representatives of both among 70 members at the recent forum.
According to Australian Securities and Investments Commission records, Shepherd remains a Director of Ensemble Australia Pty Ltd which is a wholly owned subsidiary of New York-based Ensemble Travel Inc.
Ensemble in North America also recently appointed David Harris to the newly created position of CEO (TD 18 Mar).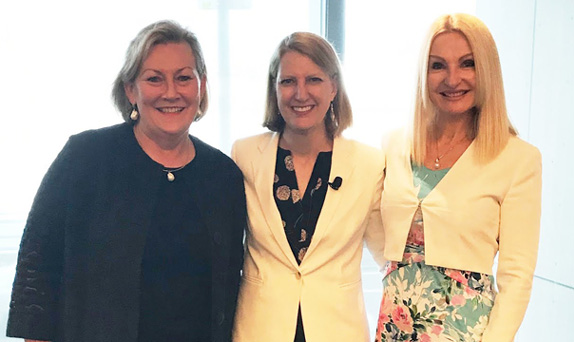 Source: traveldaily