THE Federal Government has announced the details of a $76 million funding package to help rebuild the country's damaged tourism industry in the wake of the bushfire crisis.
Describing the disaster as tourism's "biggest challenge in living memory", Prime Minister Scott Morrison revealed the emergency funding would include $20 million for a domestic marketing initiative, $25 million for a global marketing campaign to drive international visitation, as well as $10 million to create events, concerts, festivals and other visitor attractions in fire-affected regions.
"One in thirteen Australian jobs rely on tourism and hospitality so our $76 million investment is an urgent injection to help all those hotels, restaurants and cafes and tour operators get back on their feet," the Prime Minister said.
"This is about getting more visitors to help keep local businesses alive and protect local jobs right across the country and especially in those areas so directly devastated such as Kangaroo Island and the Adelaide Hills, the Blue Mountains and right along the New South Wales Coast and East Gippsland in Victoria," Morrison added.
The international marketing component of the initiative will seek to combat many misleading media reports overseas that have claimed most of Australia's tourism attractions have been damaged by the fires.
The rescue package will also precipitate Tourism Australia taking charge of orchestrating the domestic marketing campaign, a shift from exclusively luring international visitors to Australia.
"Tourism Australia will work with all states to upscale their existing and planned efforts to increase tourism visitation," Federal Minister for Tourism Simon Birmingham said.
"This will include support for efforts in both bushfire affected regions and elsewhere, we understand acutely that regions that neighbour bushfire affected regions as well as the broader national tourism sector have been impacted by this crisis".
The Morrison Government's National Bushfire Recovery Fund has also allocated $9.5 million to attract international media to Australia to participate in famil programs first-hand, as well as an additional $6.5 million to Tourism Australia to get more businesses and buyers to attend the Australian Tourism Exchange in 2020 via discount promotions and new incentive structures.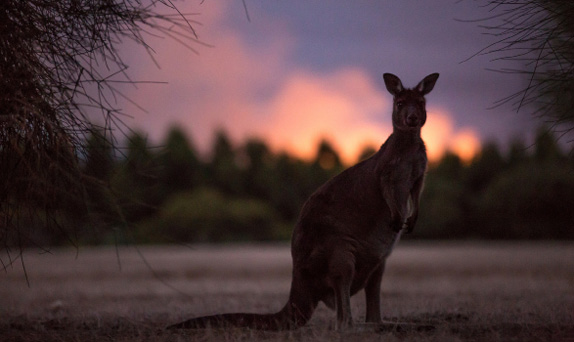 The post Morrison pledges $76m appeared first on Travel Daily.
Source: traveldaily