WEBJET CEO John Guscic has made it clear he has no intention of apologising for the company's controversial anti travel-agent ads from four years ago, describing them as a "mild retort" to AFTA's advertising from 2014 which ridiculed bookings through online travel agents.
However he admitted he did not expect the massive reaction from the industry to Webjet's ads, saying he was surprised at the vitriol directed towards him over the issue at the time, and since.
The AFTA TVC, shown for the first time at the 2014 National Travel Industry Awards, was funded with some of the proceeds from a grant used to establish the AFTA Travel Accreditation Scheme (TD 18 Jul 2014), with Guscic telling Travel Daily he initially thought it was a spoof.
He particularly took issue with implications in the AFTA ad that DIY online bookings meant you would get food poisoning and end up in a "flea-pit" hotel (TD yesterday), and described it as "pretty inflammatory".
In a wide-ranging interview conducted by TD publisher Bruce Piper in partnership with The Travel Industry Hub, Guscic said that previously Webjet had been happy to coexist in a "collective travel ecosphere," offering a technology-based alternative to traditional travel agents.
However "every time I went to the ATAS website the AFTA ad was plastered all over it, book through a bricks and mortar travel agent.
"I have no problem with the message, it's just that it needs to be balanced and realistic," he said.
Admitting that Webjet's 2016 responses were "a little bit tongue-in-cheek and self-indulgent," Guscic said he initially thought the furore would die down quickly, rather than continuing to be an issue.
"I felt it was an appropriate response at the time," he said, insisting it was conceived as a counter to AFTA's anti-OTA ad – which he noted was quickly taken off the ATAS website within 12 hours after Guscic pointed it out, when former CEO Jayson Westbury made a formal complaint about Webjet's TVC.
"We haven't run the ad since 2017, the way we think about it was it was a diversion and probably with the benefit of hindsight it has been better to return to our historical focus on ourselves, do our own brand ads and give consumers a reason to include Webjet in their consideration set," Guscic said.
MEANWHILE despite running its own race over the last couple of decades, the Webjet CEO said 2020 was the right time to join AFTA as the industry battles collectively for survival.
Although the company's own finances are in a good position after two successful capital raisings, Guscic noted the tremendous pressure the whole travel sector is facing through no fault of its own.
"Having a unified voice to contribute to that conversation to ensure that we as a travel industry survive, we as a travel industry thrive, to enable us to do that it made sense at this point in time to contribute to that by being part of AFTA," he said.
The interview can now be seen at thetravelindustryhub.com.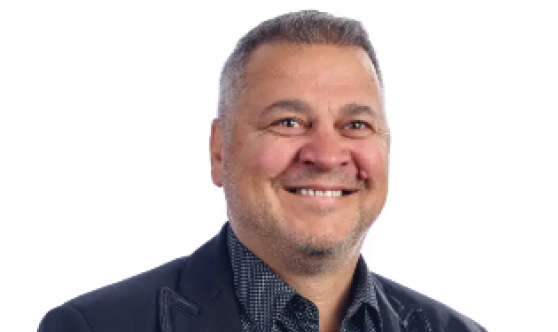 The post Webjet ads a "mild retort" appeared first on Travel Daily.
Source: traveldaily