REGIONAL Express today confirmed the signing of "multiple agreements with major travel agency groups" in Australia this month (TD breaking news).
Deals include new contracts with Helloworld, Webjet, Consolidated Travel and Corporate Travel Management, along with a "landmark 10-year agreement with Flight Centre which ensures that Rex will be Flight Centre's partner of choice over the next decade".
All the agreements are effective from Jul, and are expected to result in Regional Express more than doubling its annual domestic jet revenues, as well as boosting sales on the carrier's regional network across Australia.
Rex GM of Sales, Ann Elliott, highlighted the importance of trade distribution, saying "as we continue to grow our network, our travel agency community is critical to this success and we look forward to working in close partnership with them."
"These new partnerships are a testament to our growing reputation as a safe, reliable and affordable full-service airline which is enjoying ever-increasing passenger support," she added.
Currently Regional Express operates six Boeing 737-800s on mainline routes between Australia's east coast capitals, as well as 60 Saab 340 turboprops to regional ports across the country.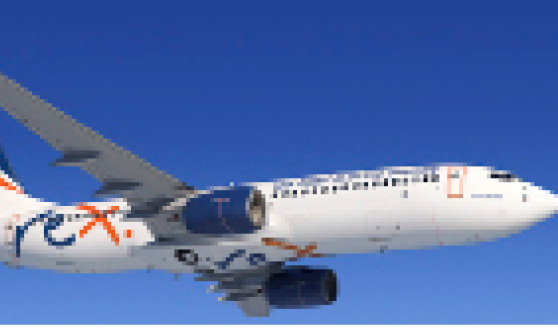 The post Rex signs 10-year FCTG deal appeared first on Travel Daily.
Source: traveldaily