WARWICK Le Lagon hosted a magnificent dinner for buyers of the 2017 Vanuatu Tok Tok travel trade show last night.
The evening included a private candlelit performance from a children's choir (right) to welcome delegates to the Warwick and its sand-between-your-toes marquee with multiple food stations, pina-colada filled coconuts, a live band and more.
Pictured above are Thomas Biltoft, Excite Holidays; Jessica Luxton, Vanuatu Tourism Office Australia; Nathan Graham, Cheapflights; Samantha, Expedia; and Amy McGill, Flight Centre.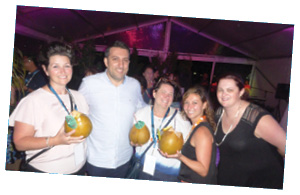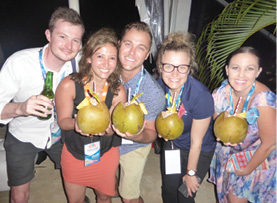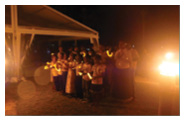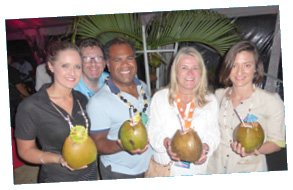 The post Buyers (coco)nuts about Tok Tok! appeared first on Travel Daily.
Source: traveldaily