TRAVELMANAGERS capped off 2017 with a series of celebratory state meetings in Dec visiting Sydney, Brisbane, Perth, Adelaide and Melbourne.
The events provided the opportunity for personal travel managers, national partnership office representatives and partner suppliers to get together in a fun environment and chat about the challenges faced during the year and the best strategies needed for a successful year ahead.
"There was great interest in the announcement from marketing about our new PTM web pages," said TravelManagers executive general manager Michael Gazal.
"Everyone found the opportunity to learn more about the company vision and ask questions of the management team about plans for the future to be of great value."
Pictured: Ali Banks (left) & Suzanne Laister (right) congratulate Perth PTM Michelle Edmead on five years' service.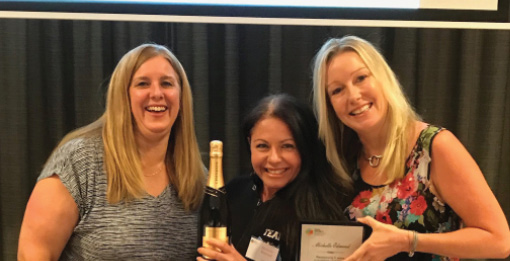 The post Celebrations across the states appeared first on Travel Daily.
Source: traveldaily