EXCITE Holidays had been taking advice about a possible company restructure since late Nov 2019, and had actually engaged accounting firm KPMG to provide "advisory assistance" about six weeks before it ceased trading last week (TD 10 Jan).
KPMG says it will undertake the administration "in an objective and impartial manner," saying the limited work taken up for Excite in the lead-up to the collapse does not result in a conflict of interest.
According to new information released by KPMG overnight, Morgan Kelly, now appointed as Excite's Administrator, met with the company's MD Nicholas Stavropoulos and CFO Theo Theodore as far back as 28 Nov.
That was followed by a formal engagement letter under which KPMG would undertake a "high level review of short-term cash flow," as well as a review of creditors and an "assessment of solvency" for Excite Holidays.
An initial retainer fee of $22,000 was paid to KPMG Australia by Excite Holidays (Australia) Pty Limited, and from 02 Dec 2019 through to 08 Jan 2020, Kelly and another Administrator, Phil Quinlan, met with Excite's Directors and Theodore, "however no deliverables were completed in respect of the engagement".
During this same period Excite continued to take new bookings, and Stavropoulos enthusiastically touted new features such as an air module (TD 02 Dec 2019) and then more recently an "exciting deal" in the works (TD 06 Jan).
Then last Thu, rather than continuing with the advisory work, KPMG met with Stavropoulous and his fellow Excite Director, George Papaioannou, to explain the "nature and consequences of an insolvency appointment".
The Administrators were appointed the following day, and are now seeking proofs of debt, in preparation for a meeting on Wed 22 Jan – see home.kpmg.
Anyone with further info on the Excite collapse can confidentially let us know via our special WhatsApp tip line – CLICK HERE.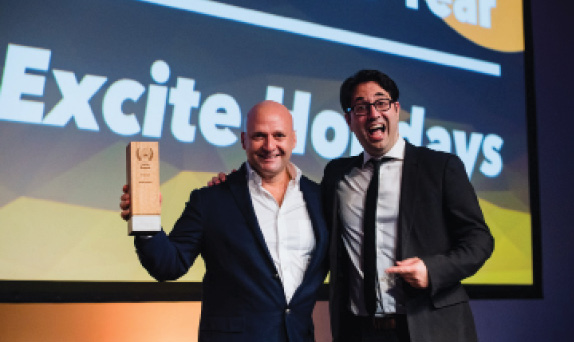 The post Excite cash crisis since Nov appeared first on Travel Daily.
Source: traveldaily