EXPEDIA used the forum at the Travel Partners conference in Sydney on Sat to reinforce its travel booking tech credentials.
From 2005 to 2015, Expedia's global spend on tech increased from US$130m to US$750m and the company's manager of travel agent distribution APAC Stuart Udy believes its "Test and Learn" ethos has been crucial in developing new user tools.
One recent test in Expedia's Usability Lab deployed the use of eye movement tracking technology to better understand the habits of users.
"People want to see hotels with windows & pleasant views rather than a great bed," Udy said.
"We can use that info to go back to hoteliers and say don't give us that dodgy room with the brick wall," he added.
Another new feature rolled out to agents was a digital Scratch Pad tool.
"If you have a customer that comes in and says, 'okay I want to go to Rome, you find a property for me', then they go home and come back the next day to make a final booking, you can just go into Scratch Pad and find the original booking," Udy said.
Pictured: Expedia's Rohan Rastogi & Stuart Udy with TP's managing partner Jeff Hakim.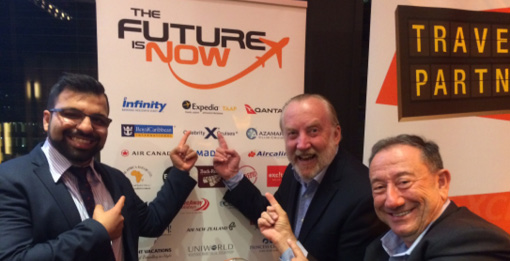 The post Expedia ups technology edge appeared first on Travel Daily.
Source: traveldaily