THE new $150 million Novotel Melbourne South Wharf is in its final stages of construction as part of the $350 million expansion of the Melbourne Convention and Exhibition Centre (MCEC) and broader South Wharf precinct.
On track to open in Mar 2018, the property has revealed the first of its 347 guest rooms and suites.
Guests are provided with the latest generation proximity sensor door locks to access their rooms.
All rooms feature Live N' Dream bedding, while bathrooms features a custom resin formed basin with metal accents carrying through into the vanity and back-lit illuminated mirror design.
Novotel Melbourne South Wharf complements the expansion of the MCEC, which once complete will see the centre span 70,000m2 of event space, the largest in the southern hemisphere.
Pictured is a render of the completed Novotel Melbourne South Wharf, and inset is a completed room at the property.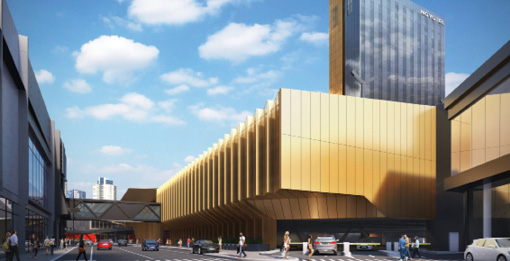 The post Final touches for Novotel appeared first on Travel Daily.
Source: traveldaily