HELLOWORLD Travel has opened its latest store in Victoria and Australia with the launch of its Essendon Fields store.
A launch event was held last week at the outer Melbourne store featuring staff, suppliers and industry partners.
The Essendon Fields store is located at Runway Plaza.
Helloworld Travel has over 2,000 independent franchised travel agents across Australia.
Pictured at the opening in Essendon Fields is: Sahil Nijhawan, office manager; Vas Nikolovski, owner; Michelle Hallan, consultant; Natalie Carmody, consultant; and Jack Blackwell, consultant.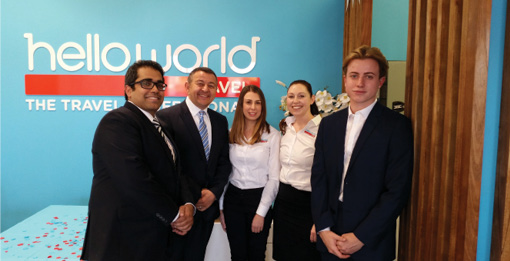 The post Helloworld opens new store appeared first on Travel Daily.
Source: traveldaily