ROYAL Caribbean International has announced a multi-billion dollar investment to create a "global private island collection" and a $900m fleet modernisation dubbed "Royal Amplified".
The cruise line will sink US$200m into its private island in the Bahamas, CocoCay, which will be fitted with a whopper of a water park (pictured).
RCI said the "Perfect Day Island Collection" will consist of a series of exclusive private island destinations around the world, with additional locations to be announced at a later date.
Royal Amplified will see 10 ships reimagined in four years with new features and experiences.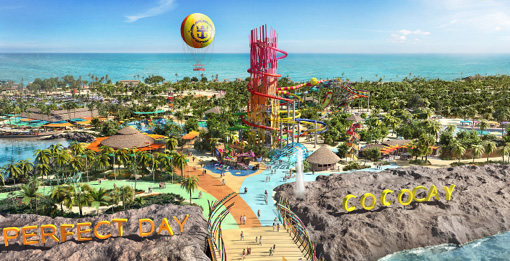 The post Royal's "Perfect Day" collection appeared first on Travel Daily.
Source: traveldaily