FOUNDER of the Spencer Group of Companies Penny Spencer celebrated International Women's Day yesterday by being named in SmartCompany's Top Female Entrepreneur's 2018 list.
The listing tables the 30 most outstanding women in Australian business spanning all major industry verticals, including retail, recruitment, telecommunications, technology, mining, food, fashion, fitness, property, digital services, cosmetics and travel.
"I marvel at the skills and tenacity of the wonderful, capable women in my own businesses every day…I acknowledge their contributions to every part of the Spencer success story," Spencer said.
Mining magnate Gina Rinehart topped the 2018 list, followed by Katie Page (Harvey Norman) and Vicky Teoh (TPG).
Spencer (pictured) was ranked 22nd with revenue of $70 million, ahead of the likes of Naomi Simson (Big Red Group) and fitness guru Michelle Bridges.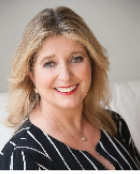 The post Spencer Top Female Entrepreneur appeared first on Travel Daily.
Source: traveldaily