U by Uniworld and The Travel Corporation's TreadRight Foundation have celebrated the reopening of a school in Nepal which was left unsafe following the 2015 earthquake.
The school was built in partnership with All Hands and Hearts — Smart Response, an organisation co-founded by U by Uniworld "guardian angel" and supermodel Petra Nemcova.
When Nemcova was announced as the brand's guardian angel, the cruise line donated US$50,000 to support her charity and the rebuild of Nibugaun School in the Sindhupalchok district of Nepal.
Over 11 weeks two buildings were refitted, providing four disaster resilient classrooms, four toilets, and water filtration and a playground for children aged four to 11 were fitted installed.
During the event, Nemcova and guests were warmly greeted and branded with a red tika (dot) on their forehead, a symbol of good luck to mark the celebration, followed by a fire being lit to signify new beginnings and a bright future.
Nemcova is pictured with the children and the principal.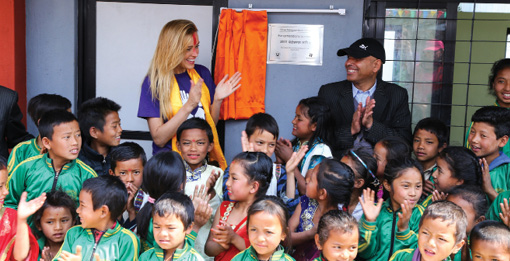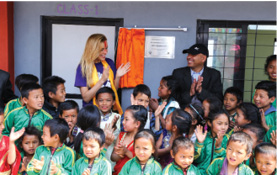 The post UbyU opens school in Nepal appeared first on Travel Daily.
Source: traveldaily