WESTERN Australian Tourism Minister Paul Papalia yesterday hosted an event in Sydney to formally launch the state's new "Hotel Perth" domestic tourism push (TD yesterday).
Papalia was introduced by radio personality Michael "Wippa" Wipfli, who revealed that his illustrious showbiz career included a key role in the annual Perth Christmas pageant as "The Prince of Perth" – making him a "true Perthonality".
The campaign complements WA's new trade engagement strategy (TD 11 Dec) which has seen Tourism Western Australia appoint an east coast trade representative for the first time in seven years.
Minister Papalia told TD that during the resources construction boom, leisure travel to the state had collapsed, and now business travel demand is evaporating meaning there is once again plenty of hotel capacity.
There has also been an upsurge in supply, with 3,000 new rooms added to Perth's stock in the last two years and a further 3,000 in the pipeline.
The hospitality sector is "really engaged" in the campaign, Papalia, said, with key opportunities including the new Qantas flights from Perth to London meaning the WA capital becomes a stopover option for travellers in both directions.
Papalia is pictured above at left with Julie Primmer, Helloworld; David Gendle, AAT Kings; Michael Gazal, TravelManagers and Jayson Westbury from AFTA.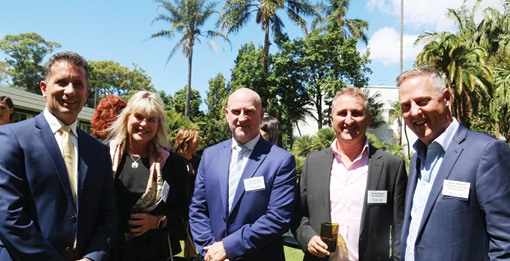 The post WA puts out the welcome mat appeared first on Travel Daily.
Source: traveldaily