THE Australian Travel Agents Co-operative (ATAC) has unveiled a refreshed corporate branding, positioning the group under a new tagline – Partners In Your Prosperity.
The new slogan is part of a wider update of the group's identity, designed to "better reflect the culture and vision of the co-operative".
The group has dispensed with its previous tagline – The Independent Alternative – though ATAC general manager Michelle Emerton said independence would remain a core attribute.
"Everyone touts independence now – it has lost its meaning," Emerton said.
"Everyone says it, even if it's not necessarily the truth. It has become over-used."
Emerton said the new identity was more relevant, innovative and forward-thinking, reflecting ATAC's role as a partner and conduit for the success of member agencies.
The group last year announced a record total transaction value (TTV) of more than $200 million during 2016/17 (TD 13 Nov), a year in which membership broke the 100 barrier for the first time.
Emerton said the group had since increased its membership further to 106 shareholders, with high retention rates.
She attributed this to benefits including transparency, buying power, independence and ATAC's system of profit-sharing.
ATAC has also opened registrations for its Future Focus 2018 Conference, to be held in Singapore 02-05 Nov.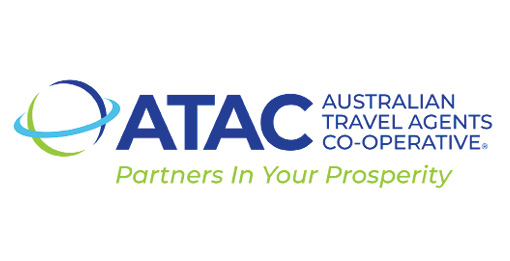 Source: traveldaily