IMPROVING product is a more important driver in traveller loyalty in the Asia Pacific than membership or discount programs, according to a new report from the Expedia Affiliate Network (EAN).
The Travel Loyalty Report: A Wake-up Call for Sleepwalking Loyalty Programs questions the sustainability and tactics behind recent loyalty gains, with only 24% of APAC respondents saying they use points to drive loyalty, while 26% claim to not offer a loyalty program at all.
Despite the sector's perception that product has more of an effect on loyalty than discounts, only half of those surveyed are actively working to improve their product range, and only a third are working to expand the range of their products and services.
The Asia Pacific differed significantly with global markets, with a stronger economy and increased market spend as the primary drivers of loyalty.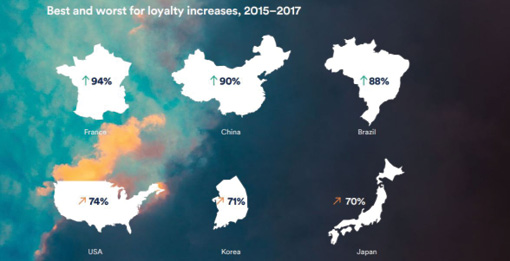 Source: traveldaily