CORPORATE travel and aviation experts welcomed spring at the Rockford Hotel for the CAPA-ACTE Adelaide Aviation & Corporate Travel Summit last Fri.
The Summit gathered representatives from airlines, airports, banking, education, fuel and oil providers, government reps, hoteliers, TMCs and many others.
Corporate travel buyers made up over 30% of the audience and included those from BAE Systems, Concept Chemical Corporation, Department of the Premier and Cabinet, Oz Minerals, Santos, University of Adelaide plus others.
The Summit kicked off with a keynote presentation exploring 'Driving Demand in the Visitor Economy', closely followed by the aviation perspective, 'Outlook for SMEs and implications for travel' and the 'Accommodation Outlook' for the region.
The afternoon explored the details and analysed new impacts on payments, expense management and updates on what is new in travel technologies.
Delegates of the event walked away with the latest industry updates for the region, benchmarking data to assist with 2018 business planning plus a great opportunity to connect with new and old contacts.
Executive Panel exploring the Accommodation Outlook in South Australia. From left: Phil Hoffmann Travel Managing Director Phil Hoffmann; TravelClick Regional Vice President Simon Williams; Moderator: 4D Consulting GM Felicity Burke; Stamford Hotels & Resorts GM Sales & Marketing, Jakki Govan and University of Adelaide Associate Director Procurement Services Mike Taylor.
BAE Systems' Michaela Ravalico, Category Specialist – Travel; ElectraNet's Noe Morales, Procurement Specialist; FCM Travel Solutions' Andrew Howie, Business Development Manager and ElectraNet's Andrea Loechel, Corporate Governance – Travel Management.
Adelaide Airport's viewpoint by Managing Director Mark Young on the aviation and travel outlook on 'Why SA is different'.
Keynote presenter International SOS Manager – Risk Services, Simon Francis gets the minds of the Summit attendee's ticking and encourages working groups to explore how to manage the risks of a SME workforce.
Attendees enjoying a drink at the Networking Reception hosted by South Australian Tourism Commission.
The aviation perspective – Keynote address by China Southern Airlines; Regional GM Australia/NZ, Louis Lu.
South Australian Tourism Commission, Chief Executive Officer Rodney Harrex, sets the scene and describes the current business and investment climate, the jobs market and the long-term prospects for SA.
Chairperson: Anjuna, Director Aviation, Craig Smith.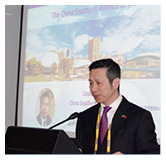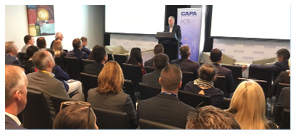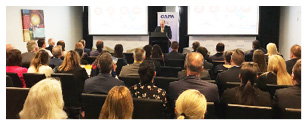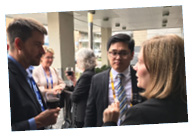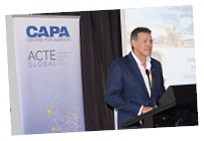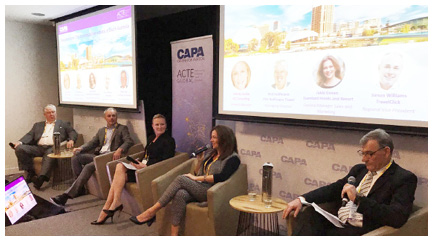 The post CAPA-ACTE Adelaide Summit appeared first on Travel Daily.
Source: traveldaily