THE owners of Daydream Island Resort are injecting a further $14 million into the redevelopment of the property, boosting their total spend to $100 million on the Great Barrier Reef resort.
The increased redevelopment cost follows the demolition and construction program which began at the island resort late last year (TD 11 Dec).
China Capital Investment Group, which bought the resort island in Mar 2015, will use the increased funds to develop pool landscapes, an absolute beach-front pool and an adjacent infinity pool, along with a central lagoon-style pool with an attached kids area.
The project will also feature an adults-only area, while a number of cabanas will join the three new pools, becoming a central hub for guests and a main feature of the new Daydream Island Resort.
Other enhancements include the return of the Living Reef feature and an expanded food & beverage offering, consisting of three restaurants and five bars.
A previously flagged opening in Aug has been pushed back, with a soft opening date of 29 Sep now revealed, while all resort facilities will be operational by 01 Nov.
Bookings can be made via reservations@daydreamisland.com.
MEANWHILE, Daydream Island has inked a renewed deal with Cruise Whitsundays to provide transfer services to and from the island resort aboard its vessels.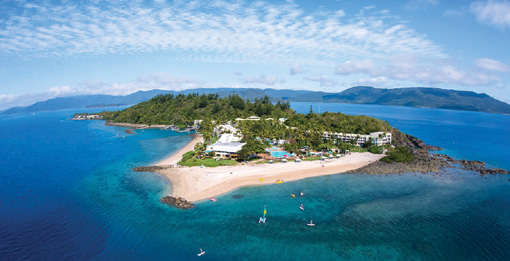 Source: traveldaily