EXCITE Holidays brought a splash of colour to a media event yesterday launching a brand new marketing video for the trade.
Dubbed "Where do you want to go?", the video invites agents to imagine seeing travel through the eyes of a child where possibilities are boundless.
Speaking at the event, Vanessa Richards head of marketing at Excite Holidays, said "creative storytelling mixed with travel is one of the best things to do."
"There's no better way to showcase a travel experience than through the power of video," she said.
Running for just under a minute, the clip (view it HERE) is designed to prompt agents with "a little more inspiration" to remind them of the fulfilment that travel brings to their clients.
"Everything we do is for our agents and this video piece is for them," said Richards.
Richards is pictured centre with Nic Stavropoulous, co-founder and md Excite Holidays (left) and Andrew Yell, gm global sales.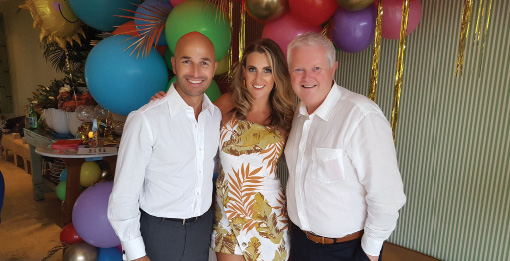 Source: traveldaily