FOR the launch of Good France 2018 in Australia, Atout France hosted a sumptuous Provencal gastronomic dinner in foodie Melbourne, flying over the acclaimed Michelin star chef Xavier Mathieu from Le Phbus restaurant in Provence.
Sponsored by Air France, La Maison du Th and Tefal, highlights of the event were inevitably creations like Chef Mathieu's signature illusionary chocolate egg dessert, not to mention exceptional Pommery brut Champagne.
Now in its fourth year, Good France, orchestrated by the French Ministry of Foreign Affairs and Chef Alain Ducasse, brings French gastronomy to over 3,300 restaurants worldwide.
In Australia, chefs from all over prepared dinners to pay tribute to the excellence of French cuisine and unite people around the common values of sharing and enjoying the "gastronomic meal of the French" as inscribed on UNESCO's list of Intangible Cultural Heritage of Humanity.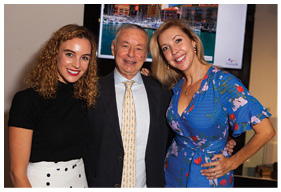 Source: traveldaily