ID EVENTS Australia last week put members of its team to the test in a charity event designed to raise funds for critically ill babies at Sydney's Royal North Shore Hospital.
The Beanstalks Corporate Challenge has been developed by ID Events as a pro bono project in partnership with the Kolling Foundation and supported by Be Challenged and Decorative Events.
It aims to provide funding to purchase new equipment for the hospital's Neonatal Intensive Care Unit.
ID Events chairman Bill Wright said the company had wanted to create a long-term fundraising event with a difference.
"We also wanted to focus on a service that was not mainstream and needed help," he said.
"Kolling suggested we help critically ill babies at the Royal North Shore Hospital."
About $30,000 of in-kind support has been provided in the first year to get the project off the ground, with longer term aims to create a major fundraising platform over coming years.
At the inaugural event last week, 10 teams from the tourism and hospitality industry joined companies from Sydney's lower North Shore in a non-physical corporate challenge.
Pictured top are members of the Beanstalks Corporate Challenge organising committee, Dani Grainger, event manager, ID Events Australia; Julie McDonald, ceo, Kolling Foundation; Bill Wright, chairman, ID Events Australia; Kellie Howard, client services manager, ID Events Australia; Oliver Sheer, director, Be Challenged and Lucas Gamble, team facilitator, Be Challenged, and bottom, the winning team from Fantasea Cruises.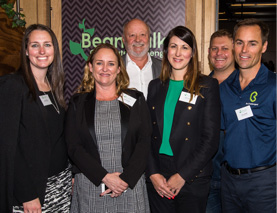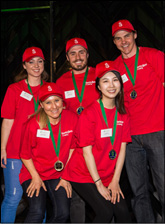 The post ID's corporate challenge appeared first on Travel Daily.
Source: traveldaily