COUNTRIES including Iceland and Bhutan have shared their strategies for confronting over-tourism at a gathering of government ministers in Tokyo.
As part of the Visit Japan Travel Mart last week, industry leaders and tourism ministers from more than a dozen nations joined a round-table session on sustainable tourism and global efforts to ensure the travel industry provides long-term community benefits.
Iceland Tourism Minister Thordis Gylfadottir said her government had embarked on a complex process to measure the impact of the country's booming tourism sector via a series of indexes.
"We have started an ambitious project to analyse whether we are in a state of sustainability or not by analysing the load on different indexes," Gylfadottir said.
"First we define the indexes… then we measure the current load on each index and we define what is an acceptable load and what is considered an overload," she said.
Indexes covered dozens of elements including tourism's impact on Iceland's GDP, labour markets, hospitals, roads, airports and law enforcement.
Gylfadottir said the process was a first for a national government.
"I firmly believe this initiative is crucial to inform our policy and ensure our tourism sector is really sustainable for generations to come," she said.
Director of the Tourism Council of Bhutan Chhimmy Pem outlined her country's restricted approach to tourism in which limited numbers of visitors contribute through daily fees to public services including health, education and infrastructure.
"Tourism is developed in a cautious manner without negative impacts on culture or people," Pem said.
"The needs of the present are important but we leave opportunity for the future."
Other countries to outline strategies included Japan, Thailand, Sri Lanka and Cambodia.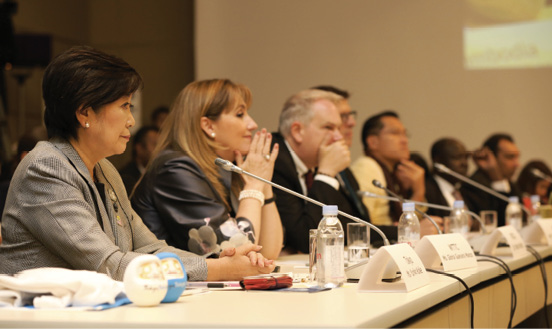 Source: traveldaily