THE Federal Government has approved Queensland Airports Limited's (QAL) plans for a new hotel and conference facility in the Gold Coast Airport's terminal precinct.
The planned 4- to 4.5-star hotel will feature 200 rooms in addition to conference facilities, new accommodation the government believes will drive up the number of people doing business around the airport.
"The construction and ongoing operation of the hotel will have a positive economic impact in the region through the creation of an estimated 64 jobs," said Deputy Prime Minister, Nationals' Leader and Minister for Infrastructure, Transport and Regional Development Michael McCormack.
The number of visitors arriving at the Gold Coast Airport continue to show signs of growth, with forecasts indicating the city's airport will have approximately 9,000 employees by 2037 and contribute $2.3b to the gross regional product.
"Tourism is the backbone of our city's economy so it is essential we provide the infrastructure for the growing demand so our local tourism operators can thrive," said Defence Industry Minister Steven Ciobo.
QAL added that the delivery of the facility would represent an "important milestone" in the development of the Gold Coast Airport precinct.
"It means more people will come to the iconic Gold Coast and we welcome the investment of more hotels and more tourism options for them while they are here," said QAL chief executive officer Chris Mills.
"The hotel and its integrated conference facilities will provide major improvements in terms of convenience and amenities."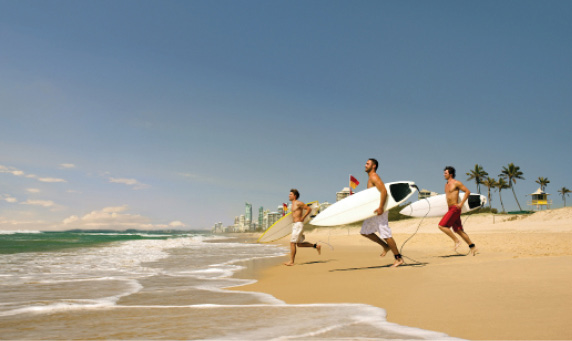 Source: traveldaily