DELEGATES at CT Partners' annual conference in Bangkok did their bit for the local community earlier this month, assembling bicycles for the children at a nearby orphanage.
Their efforts set the scene for a team building activity in the style of The Amazing Race, and delighted the kids at the Baan Tantawan Orphanage.
"Seeing the happy faces of the children as they received a bicycle really touched us all, it was a truly wonderful way to give back to the local community," said CT Partners chairman Grant Wilson.
"The amazing race was a real test of skill, patience and teamwork as each team had to use their negotiation, budgetary, time management and problem-solving skills as they navigated themselves around Bangkok using local transport and interacting with the locals."
The conference had a theme of "Setting Goals to Change" and involved 33 representatives of corporate and specialist member agencies joining 39 senior representatives of preferred supplier partners and all 21 members in attendance.
Wilson acknowledged the importance of members and the significance in achieving a 22% sales growth for 2016/17 as part of his opening address.
"With CT Partners being the third largest travel agency group in the country and achieving sales of $1.5 billion, we know we are doing something right," he said.
"We can attribute success to our superior negotiation power and relationships we have with our preferred suppliers, the value we have in our members and having complete transparency with all our members."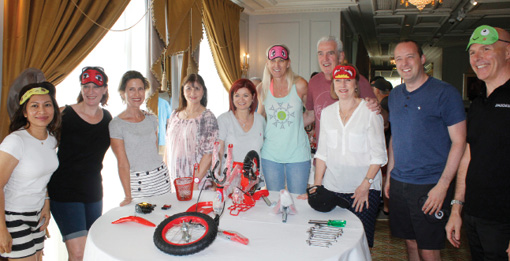 The post Like riding a bike for CT appeared first on Travel Daily.
Source: traveldaily