FLIGHT Centre Robina's Adam Dallmann has nabbed himself and his partner a $11,000 global alpine adventure thanks to Star Alliance.
Dallmann (pictured) rose to Star Alliance's challenge to "adopt a theme that truly inspires you and use it to create a world-circling itinerary" that makes use of Star Alliance's global network.
He coined a "Mountains are Calling" itinerary: Sydney-Tokyo (Hakuba's powder snow) – Istanbul (a trek through the lush mountains hugging the Black Sea) – Geneva (a drive through the Swiss Alps to Chamonix) – Oslo (Northern Lights) – Edinburgh (to explore the ruins of Scottish Highlands) – Denver (the US Rocky Mountains) – Vancouver (Whistler and Canada's Coast Mountains) and finally, Brisbane.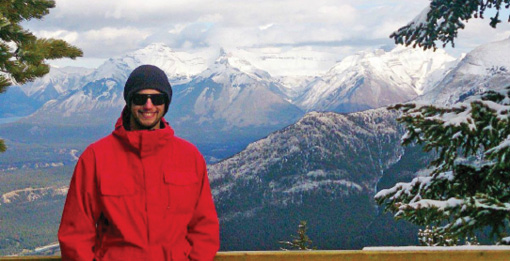 The post Adam's alpine adventure appeared first on Travel Daily.
Source: traveldaily