MEXICAN marketing body Los Cabos Tourism recently hosted a pool-side promotional event in Sydney designed to convince Aussie millennials that Los Cabos has everything they would ever want in a holiday destination.
More than 100 members of the city's youth media and social media influencers were invited to the rooftop of Primus Hotel rooftop bar to sip on Coronas and 1800 Tequila and absorb the tastes and feel of a Mexican getaway in Los Cabos.
"Los Cabos really is a young person's paradise. From pool parties, dune buggying and everything in between, the destination offers so much for the millennial traveller," said Los Cabos Tourism's Australian account director, Sarah Thornton.
"We really see an opportunity to tap into the hordes of young Aussies heading to the US… particularly (those) thinking of Los Cabos as an add-on to a US mainland holiday."
Pictured are Laura Evans & Kylie Chapman from American Airlines and Sarah Thornton (centre) from Los Cabos Tourism.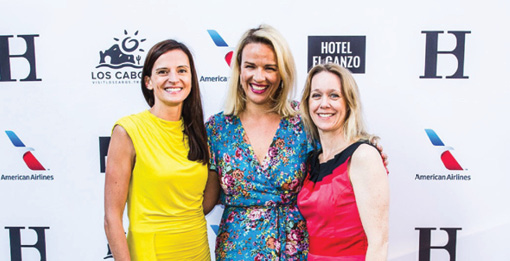 The post Los Cabos summer sessions appeared first on Travel Daily.
Source: traveldaily