MCLACHLAN Travel Group has today launched a new brand in the Australian market, McLachlan European Holidays, under a partnership with UK tour operator Leger Holidays.
McLachlan European Holidays will provide group tours in Europe, with over 200 itineraries and "the best coaches in the business," McLachlan Tours General Manager Touring Matt Masson told Travel Daily.
The tours explore 25 European countries and range from short breaks to trips with week-long stays, along with dedicated departures for single travellers and winter and festive tours.
McLachlan European Holidays has three standards of travel, with the top level, Luxuria, described as "the Business class coach seat", offering a cafe, bar, lounge and 30 seats equipped with infotainment systems and USB chargers.
The middle class, Silver Service, has 40 seats on each vehicle while the lead-in class, Executive coaches, has 50 seats.
To mark the launch, McLachlan European Holidays is offering agents 20% commission on Luxuria and Silver Service coach tours and a Christmas-themed incentive with the chance to win "Santa's weight in French fizz".
The top selling agent for the months of Oct-Nov will also win a Luxuria class Rhine Valley Christmas Markets tour for two.
McLachlan European Holidays has released a brochure detailing 50 of the new itineraries – to request a brox, call 1300 811 500.
For more details on itineraries, www.euroholidays.com.au.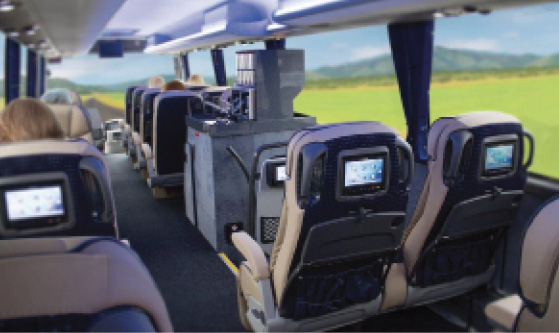 Source: traveldaily