THE Philippine Department of Tourism hosted 60 travel agents from Australia and New Zealand last week, as part of its largest ever famil in the Philippines.
The agents enjoyed seven nights of fun, sea, sun and adventure, discovering what the destination has to offer.
The group had a chance to explore Cebu, Boracay, Bohol, Coron and the capital Manila.
The final night in Manila proved to be a highlight for the group, who were treated to an evening of entertainment, dinner and a dance party with Australian DJ and model Callum David.
Part of the group is pictured living it up on Boracay.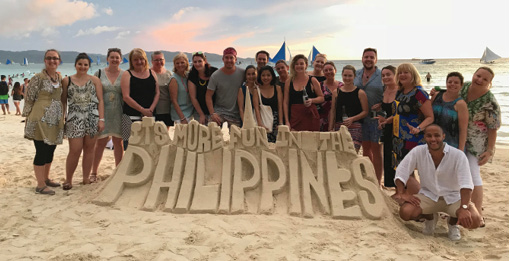 The post More fun in Boracay appeared first on Travel Daily.
Source: traveldaily