THE team from Discover New England has been travelling the country to promote the American destination to agents and operators.
Featuring the six states of Connecticut, Rhode Island, Massachusetts, New Hampshire, Maine and Vermont, the region has much to offer Aussie tourists – and its close proximity to New York and Boston means it is definitely worth a visit.
Each state has a diverse range of scenery and attractions so there is something to entice all.
The region is worth exploring in any season, with loads of coastline to explore in summer, while in autumn the magnificent 'fall foliage' is on display.
In winter visitors can ski in New Hampshire and Vermont as well as doing other winter activities on the frozen lakes, and there are plenty of outdoor recreation options such as hiking and more in spring.
Several operators such as Collette, Globus/Cosmos, Excite Holidays and Adventure World offer a range of itineraries for visitors to discover some of the delights of New England.
Some of the destinations' key industry partners were treated to a cooking lesson at the Sydney Seafood School last Fri – pictured above from left are Corey Marshall, Canuckiwi; Estlin Loparto, White Mountains of New Hampshire; Victoria Cimino, Director New Hampshire Tourism; and Lori Harnois, Executive Director, Discover New England.
Inset: Lindsey Hebell of Excite Holidays with Millicent Myers, Adventure World.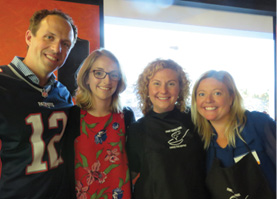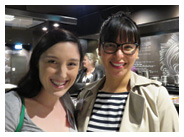 The post New England down under appeared first on Travel Daily.
Source: traveldaily