MOTORING organisation NRMA has launched "NRMA Blue," a new membership benefits program offering significant discounts on travel and accommodation.
Sealink Travel Group has been confirmed as one of the launch partners, offering NRMA members discounts of 25% on its range of tours and cruises in NSW, SA, WA, NT and Qld.
There are also savings on Apollo Motorhomes plus discounts on NRMA-owned and affiliated brands such as Thrifty Car Rental, NRMA Holiday Parks, Travelodge, TFE Hotels and the Hotel Kurrajong in Canberra.
Sister motoring organisations are included in the benefits, with up to 25% off stays at RACV resorts in Qld, Vic and Tas.
The NRMA's in-house travel business, headed up by Michael Betteridge, is featuring savings on tours and cruises in Australia and internationally.
Other partners include Fantasea Cruises, Greyhound Australia, Secure Parking and airport parking operator Park & Fly.
Members can access the offers on a newly launched app.
NRMA md Rohan Lund said the new program demonstrated the organisation's determination to deliver meaningful savings to its membership base.
"If you own a car and take just one holiday a year, the savings we offer can easily offset the membership cost," he said.
Sealink ceo Jeff Ellison said the company's partnership with the NRMA was part of its "ongoing strategy to deliver unique and memorable experiences to Australian holiday makers".
Other NRMA Blue benefits include Caltex fuel savings as well as discounts on car maintenance, movie tickets and insurance.
See mynrma.com.au.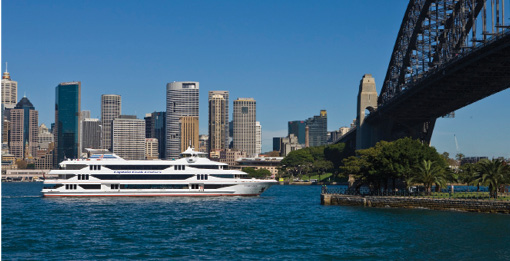 Source: traveldaily