PLANS by Qantas to extend its codeshare partnership on Papua New Guinea routes with Air Niugini have struck a hurdle after the Australian regulator ruled the ongoing arrangement would not be of benefit to the public.
Yesterday, the International Air Services Commission (IASC) handed down its draft decision on the planned arrangement, saying it shared the ACCC's concern that a shift from block-space to free-sale codesharing between QF and PX "had reduced competitive tension on the PNG route".
The IASC said since granting approval of the Qantas/Air Niugini codeshare in 2016 there had been "a significant change to the competitive environment".
Namely, Qantas had re-entered the Brisbane-Port Moresby route and the loss of a competitor for Air Niugini on the Cairns-Port Moresby city pairing.
"This is against the background of an Australian-PNG market that exhibits weak demand," the IASC said in its 37-pg draft evaluation.
The authority said 2017was the second consecutive year that saw a decline in traffic between the two countries, and noted that neither Qantas or Air Niugini said in their submissions that they expected market conditions to "shift towards sustained growth".
"The Commission's finding is that Qantas' proposed free-sale codeshare arrangement with Air Niugini would reduce competition by increasing barriers to entry on the city pairs serviced only by Air Niugini (Cairns-Port Moresby, Sydney Port Moresby, Townsville-Port Moresby) and by risking the withdrawal of Virgin Australia from the Brisbane-Port Moresby sector, where both QF and PX offer parallel services," it said.
Submissions based on the Int'l Air Services Commission's draft decision are open until 14 May.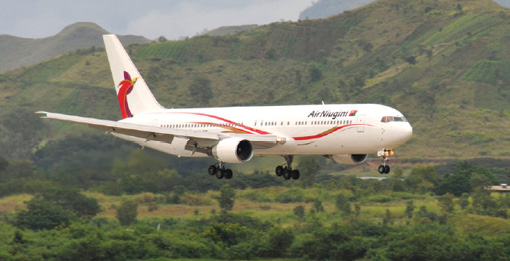 Source: traveldaily