SINGAPORE Airlines is set to merge with its regional wing SilkAir, following a "significant investment program" worth more than $100 million to upgrade the subsidiary's cabin products.
Works are expected to begin in 2020 to "ensure closer product and service consistency across the SIA Group's full-service network," the airline said.
The merger would eventually result in withdrawal of the SilkAir brand and would only take place after a sufficient number of aircraft had been fitted with the new cabin products.
SilkAir aircraft cabins would be fitted with new lie-flat seats in Business class, and seat-back in-flight entertainment systems installed in both Business class and Economy class.
"Singapore Airlines is one year into our three-year transformation program and today's announcement is a significant development to provide more growth opportunities and prepare the group for an even stronger future," said SIA chief executive officer, Goh Choon Phong.
The merger will see transfers of routes and aircraft between SIA and SilkAir, which the carrier noted was "consistent with ongoing efforts to optimise the SIA Group's network".
SilkAir currently operates 11 Airbus A320-family aircraft and 22 Boeing 737-800 and 737 MAX 8 aircraft, and is currently transitioning to an all-737 fleet.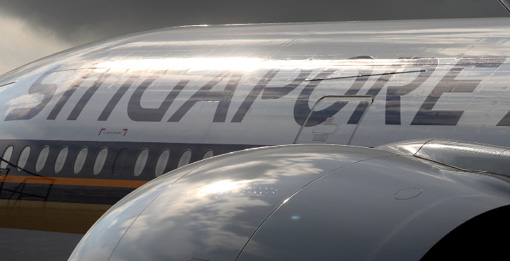 Source: traveldaily