BUNNIK Tours recently hosted a 13-day famil for eight lucky agents to experience the many sides of Peru.
Flying LATAM, the group landed in Lima and discovered the volcanic scenery of the Colca Canyon, where they got to take photos of llamas and alpacas.
The group also trekked to the famous ruins at Machu Picchu, discovered the Amazon jungle and even spotted capybara and the famous giant river otters on Oxbow Lake.
Pictured: Dan Zadow, Bunnik Tours; Kellie Hayes, Escape Travel Mountain Creek; Kaya Russell, Bunnik Tours; Alyx Hardman, Flight Centre Mount Barker; Fatima Trasmonte Maltese, Coltur Peru; Rebel Jenkins, Bunnik Tours; Christine Mangan, Helloworld Travel Torquay; and Nicole Mirams-Harrison, Helloworld Travel Corrimal.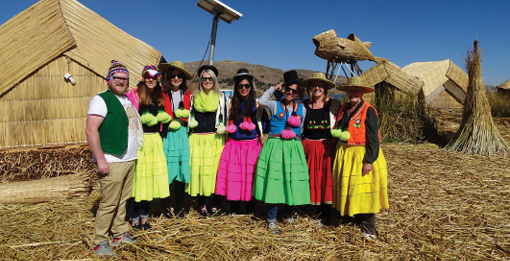 The post Soaking up Peruvian colour appeared first on Travel Daily.
Source: traveldaily