OVERNIGHT domestic trips taken by Australians are nearing the 100 million mark, new data released by Tourism Research Australia has revealed.
For the 12 months to Dec 2017, domestic overnight travel was up 7% year-on-year to 97.2 million, of which holiday trips increased 6% to top 39.3 million & business travel reached 21 million.
According to the National Visitor Survey, the trend in growth for overnight trips was unsurprisingly matched by expenditure rises, with overnight trips surging 6% to $64.5 billion, on par with growth for holiday trips which accounted for $32.5 billion.
Domestic day trips achieved marginal growth, up 1% to 192m, however spend jumped 3% to reach $20.4 billion.
The NVS results indicated strong growth in interstate overnight travel, with trips increasing 8% to 31.9 million, but nights rose by only half that rate to 160 million.
Tourism Research Australia said the continuing decline of the Aussie dollar has contributed to the growth in interstate travel, particularly in the holiday sector.
Overnight visitor numbers were up across all states compared to 2016, except WA (-1%) and spend was down in WA, SA and the NT.
"With overseas trips having less appeal due to their increased cost, domestic travellers look towards interstate travel as a substitute," the NVS determined.
Coupled with the international growth for the year, overnight tourism spend reached a record $105.8 billion – an overall boost of 6% (or $5.8 billion) on 2016.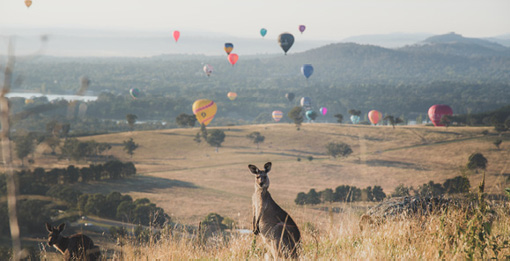 Source: traveldaily