TRAVELLERS Choice recently conducted an Airfare Learning Day for its members in Queensland and northern New South Wales.
Members from as far afield as Cairns, Rockhampton, Maryborough and Longreach travelled to Brisbane for the educational day.
The information sessions provided members with the opportunity to hear from a range of preferred partner airlines.
Travellers Choice general manager Nicola Strudwick said the members enjoyed receiving training on airfare products as well as sales tips and tricks.
"The event was of particular value to our agents in regional Queensland locations because it provided a rare chance for them to make personal connections that will prove exceptionally valuable going forward," Strudwick said.
Sessions held at the training day were designed to complement TC EXELL, the group's online training portal and library.
Pictured is the Savenio team at the Travellers Choice Brisbane Airfare Learning Day.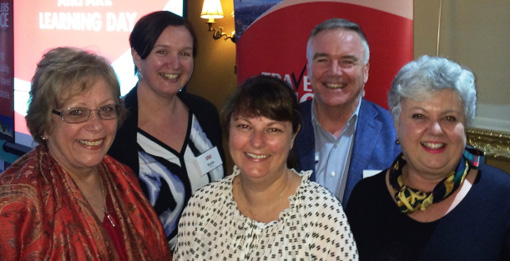 The post TC airfare training takes off appeared first on Travel Daily.
Source: traveldaily