THAI Airways got into the swing of Children's Week last week at Perth Airport's International Terminal 1 by setting up a joyous experience for their little flyers.
Between 23-29 Oct, each child flying from Perth on Thai Airways received a cute little teddy bear as a memento.
On Wed 25 Oct, on Children's Day itself, TG's mascots were in the check-in area of Perth Airport's Terminal 1, greeting all pax before their flight to Bangkok.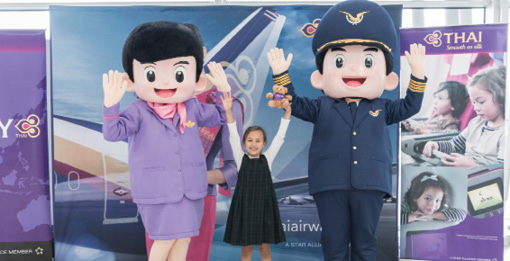 The post Thai smiles for kids in Perth appeared first on Travel Daily.
Source: traveldaily