TRAVEL Partners' annual Gala Dinner Awards honouring the best performers in 2017 was held last Sat night at The Hyatt Regency Sydney to much fanfare and praise from guests.
The company's executive general manager Simon Bernardi emceed the awards night, throwing in plenty of light-hearted jibes at himself and managing partner Jeff Hakim along the way.
Among the winner's circle was Karen Barnes from Estours Travel who took home the award for Outstanding New Business Member Agency 2017, while Suresave Travel Insurance's James Lenehan grabbed the gong for Supplier Representative Excellence 2017.
Taking out the Business Growth Achiever Mobile Agent 2017 award was Teresa Petrocco, meanwhile the honour for Outstanding Sales Achievement 2017 went to Kristie Martin.
Expedia TAAP took out the Supplier Excellence prize for top supplier for 2017 and Travel Daily proudly accepted the prize for Outstanding Media Partner gong for 2017 (TD yesterday).
When the formal awards ceremony wrapped up, guests hopped up from their seats to cut a rug on the dance floor, jiving to the retro tunes of Sydney cover band One Hit Wonders.
Pictured top: The group of winners celebrate & inset: Isabel Braga accepting the Outstanding Member Agency 2017 award on behalf of Braga Travel.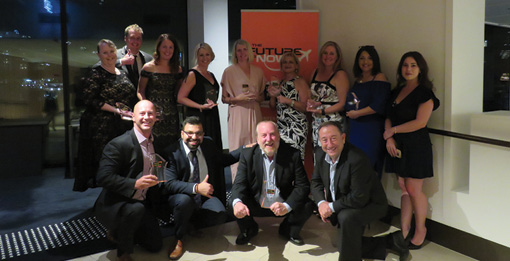 The post TP honours high achievers appeared first on Travel Daily.
Source: traveldaily