FLIGHT Centre managing director Graham Turner has described the price fixing action pursued by the competition watchdog as a "waste of everyone's time and money" after saying it has made little difference to the way Flight Centre conducts negotiations with airlines.
In comments made before the Federal Court handed down a $12.5m fine (TD yesterday), Turner said the retailer had not backed away from requesting the best fares from carriers.
Asked if FC was now having a different conversation with airlines since the original ruling, Turner said: "No, I don't think so. You might have to ask the airlines but it's the same thing.
"If an airline either won't give us access to their fares or won't pay for their distribution, we'll take whatever action we need to."
The Federal Court yesterday handed Flight Centre the heavy fine after a long-running case bought by the Australian Competition and Consumer Commission (ACCC).
It accused the retailer of attempting to fix prices by influencing Singapore Airlines, Emirates and Malaysia Airlines not to undercut its fares when selling direct to consumers.
Turner told TD's sister publication travelBulletin in an interview last month that he could not recall what "technicality they got us on in the end" but suggested it came down to language used in negotiations.
He said FC may have told airlines on a handful of occasions that it would not be undercut.
"The other 990 times we said we want access to the same fares you have on your website, or which other people have.
"That has been our story forever and [this ruling] hasn't changed that. We're not going to support someone who won't give us their best fares and we have always said that.
"What we won't say now is that 'we won't allow you to undercut us'. It's a subtle difference but practically it doesn't make any difference.
"This has been a total waste of time and money over 10 years."
Flight Centre is considering an appeal against the fine.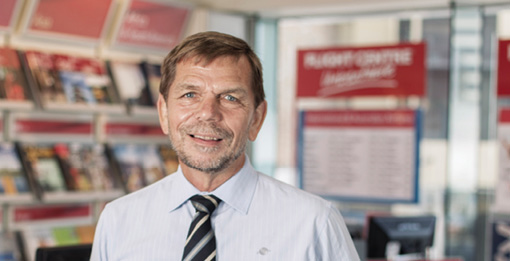 Source: traveldaily