AMERICAN Airlines' proposed joint business agreement (JBA) with Qantas on services between the USA and Australia & New Zealand is continuing to garner widespread support.
The latest round of submissions in favour of the pact have come from multiple senators & mayors across the US, convention centres & visitor bureaus, hotel groups, businesses, corporations and even a hockey team from Chicago and a space port in Texas.
AA/QF are seeking antitrust immunity from the US Dept of Transportation for a planned joint business agreement, and already warned that should their tie-up be rejected it could see Qantas wind back or even withdraw on some routes, including its Sydney-Dallas/Ft Worth city pairing.
This month alone, companies who have written to the DOT include the World Trade Center Los Angeles, New Orleans Convention & Visitors Bureau, Hawaiian Hotels & Resorts, Canon USA, Sister Cities of Los Angeles, Midland Int'l Air & Space Port, the Chicago Blackhawks Hockey Team and Lear Corporation.
Overnight, submissions of support for AA/QF's JBA were filed by mayors in Glendale, AZ; Shreveport, LA; Kilgore and Tyler in TX; along with senators from Arizona and judge from Texas.
Also in the mix and flagging support for the American/Qantas JBA was the US-Japan Council.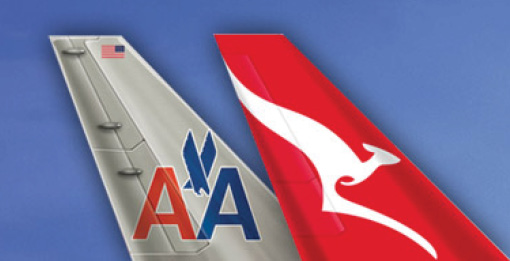 Source: traveldaily