WENDY Wu Tours has awarded the fourth weekly winner in its $1,000 Universal Visa card giveaway to Sharon Brown from Helloworld Jannali in Sydney.
Brown's winning booking was a $17,000 holiday to China.
Her manager Pam is pictured accepting the prize from Wendy Wu Tours' Paola Bamonte (left).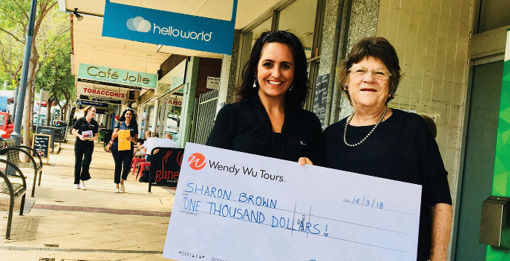 The post Wooing another $1K winner appeared first on Travel Daily.
Source: traveldaily