THE Australian Federation of Travel Agents is urging members impacted by the bushfire crisis to highlight any challenges or issues via a dedicated email address at firerecovery@afta.com.au.
CEO Jayson Westbury said AFTA was already engaged with the government "as consideration is given to what may be required to support the nation, support the industry and potentially support you as an AFTA member.
"It is difficult to determine what should be done from an industry perspective until the scope of challenges are known," he said.
"What we ask you at this time is that if you find yourselves confronted with a challenge with a client, or a booking or any aspect of your business as a result of the fires, please let us know."
Westbury said an email to the special address "will get our full attention and we will do what we can to support and assist if we are able".
He also urged the industry to provide suggestions as to how more help and support relating to the fires can be provided.
"As you would know the Federal Government has put in place an incredibly large recovery package, and we will monitor how that will be administered," Westbury said.
"At this time of national pain, it is important for all AFTA members to know that your Federation is taking the situation very seriously, and is and will continue to engage at both a state and federal level to help support the country as the fire recovery begins," he said.
Westbury noted that the crisis is not over, adding "our hearts and prayers go out to all those who have been impacted by fires thus far, and we remain committed to being engaged and supportive".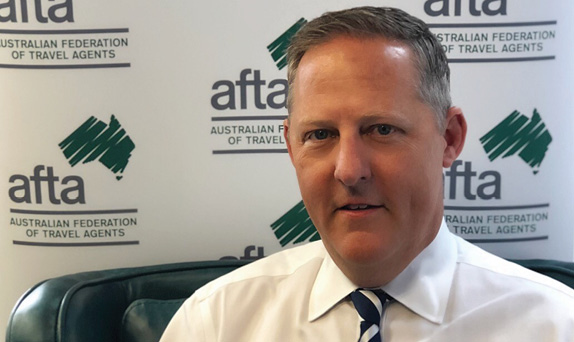 The post AFTA offers fire assistance appeared first on Travel Daily.
Source: traveldaily