INTERNATIONAL Economy fares for leisure passengers out of Australia dropped more than 5% last year, with strong competition continuing to drive prices down.
Corporate economy travellers also had a good year, with international fares only rising by about 0.3% during 2017.
The figures were unveiled yesterday at the Global Business Travel Association conference in Sydney by Felicity Burke, general manager of Flight Centre's 4th Dimension consulting arm.
The data is based on the soon-to-be-released Australian Aviation and Airfare Report which has been directly collated from Flight Centre booking data.
Burke said there were more than 60 different airlines competing for international business, keeping prices flat.
She noted that some markets in the corporate sector were paring back their travel, which was boosting seat availability and driving ticket prices down.
The report also looks at domestic fares, where there were increases for both corporate and leisure travellers.
Domestic Economy corporate fares increased 3.5%, while domestic leisure prices rose 8.9%.
"With Qantas and Virgin Australia both having 12 or so different fare types available for purchase via the GDS, we're seeing the increases being driven by a change in price points of the cheaper seats," Burke said.
"This carrier-driven increase witnessed during the past 12 months has pushed the low cost airfare base upwards," she added, with strong demand for domestic leisure seats lifting the fares.
However there hasn't been as much fluctuation in the flexible fares favoured by corporates.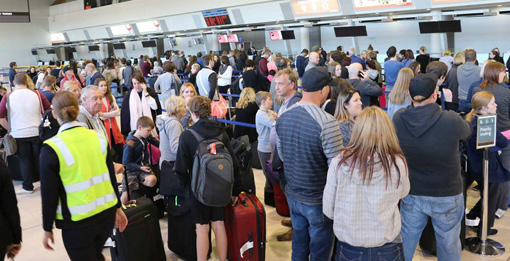 Source: traveldaily